By the Numbers
Understanding the True Cost of Long-Term Care
Going without a long-term care protection strategy could result in both financial and emotional ramifications. These are some of the impacts an unexpected health event could have to your pocketbook and your caregivers in retirement:
According to the Genworth Cost of Care Survey¹ (2021), the median annual costs for these services are:
$
0
Assisted Living Facilityc
$
0
Nursing Home, Semi-Private Roomd
$
0
Nursing Home, Private Roomd
¹Genworth. "Cost of Care Survey 2021." https://www.genworth.com/aging-and-you/finances/cost-of-care.html. Accessed April 10, 2023.
ᵃBased on 44 hours per week by 52 weeks
ᵇBased on five days per week by 52 weeks
ᶜBased on 12 months of care, private, one bedroom
ᵈBased on 365 days of care
According to the Genworth Beyond Dollars Study² (2021), the percentage of family members providing care who affirmed the following:
0

%

Lost income as a result of caregiving
0

%

Reported that providing care negatively affected their ability to satisfy the requirements of their employment
0

%

Suffered impact to their personal health and well-being as a result of providing care
0

%

Experienced negative physical side effects such as depression
0

%

Reported a reduction in their base quality of living in order to pay for care
0

%

Used their own savings and retirement funds to provide out-of-pocket financial assistance
²Genworth. Nov. 16, 2021. "Beyond Dollars 2021." https://pro.genworth.com/riiproweb/productinfo/pdf/682801BRO.pdf. Accessed April 10, 2023.
Now's the Time for a Healthy Conversation
There's a very real possibility you will need long-term care services during retirement. One difficult talk today could help save you and your loved ones years of heartache and financial hardship.
Did you know?
Long-Term Care Can Be an Asset for More Than Just Your Health
In addition to traditional long-term care insurance options, there are several other avenues available that can offer coverage options, including fixed premiums, tax-free death benefits* and flexibility to use benefit payments however you choose.
These options include:
Asset-Based Long-Term Care Insurance - Life Insurance

Long-Term Care Riders on Insurance/Annuity Products

Chronic Illness Riders on Insurance/Annuity Products

Asset-Based Long-Term Care Insurance - Annuities

Annuity Income "Doubler" for Confinement or Home Health Care
*Life insurance death benefits are generally tax-free to a properly named beneficiary. Life insurance agents do not give tax or legal advice.
Don't Let "What If" Become "What Now?"
It's estimated that as many as 7 in 10 Americans age 65 and older will need some type of long-term care.3 This complimentary guide can help you understand possible costs and solutions, including:
Strategies to help protect your potential caregiver from financial burden
Estimated increases in long-term care costs
The true impact of long-term care
³Barbara Marquand. NerdWallet. Jan. 13, 2022. "Long-Term Care Insurance Explained." https://
www.nerdwallet.com/blog/insurance/long-term-care-insurance/. Accessed April 10, 2023.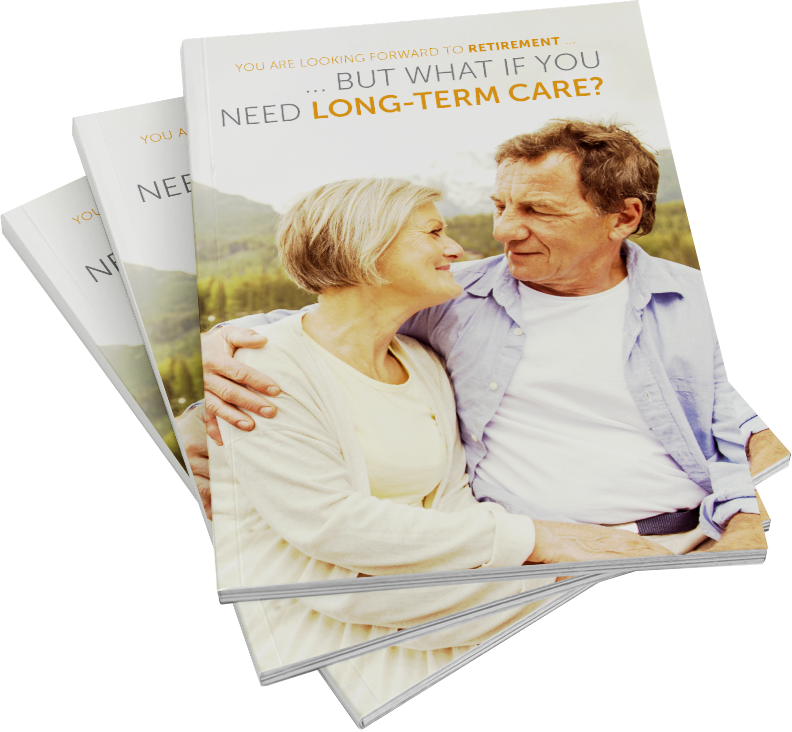 Be Proactive, Not Reactive
It's never too early or too late to expect the unexpected - so you can enjoy life on your terms. Get started by scheduling a no-obligation meeting with Lighthouse Financial Group or registering for an upcoming event.